I am living my dream. Everyday I try my best and I want to be sure we are not leaving any stones unturned. The goal is to win - first of all to win myself. With the power of Joy, Heart and Sisu I want to experience this amazing adventure of becoming the best I can be.
Me and Markus got married. My last name changed from Lehtonen to Sali.
Siri Lindley as my coach.
First time in Kona. Amazing adventure and fifth place in the World Championships.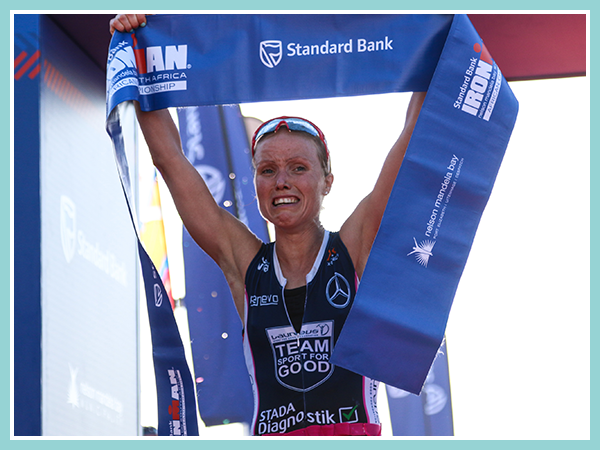 I did win the Ironman African Championships and my dream of racing in Hawaii became reality.
I got picked to Team Sport for GOOD. Teammates did push me to the next level as an athlete. Even more important is that through the charity work I am able to give some good back to the world.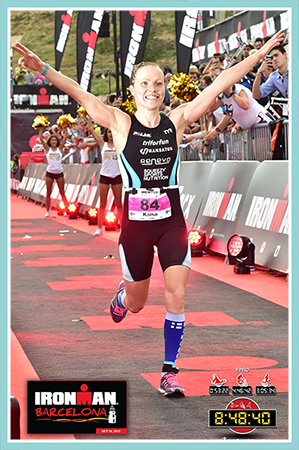 I met my loved one and he encouraged me to follow my childhood dream. In my first ironman distance race I did one of the fastest debyts ever (8h 48min).
I graduated from university as a Master of Human Nutrition.
In 2011 and 2012 I did race a huge amount of olympic distance races. The biggest block was in 2012 when I did 8 races during 10 weeks, in 4 different continents. I was - again - the first one in European ranking to drop out from the Olympics.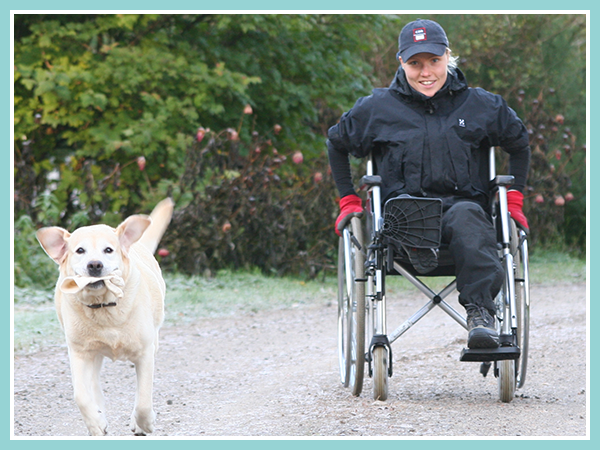 My right knee twisted. After a big surgery it was not sure If I could run anymore. It was a huge Sisu challenge to overcome this injury but it also made me to celebrate and be grateful of every step I can run.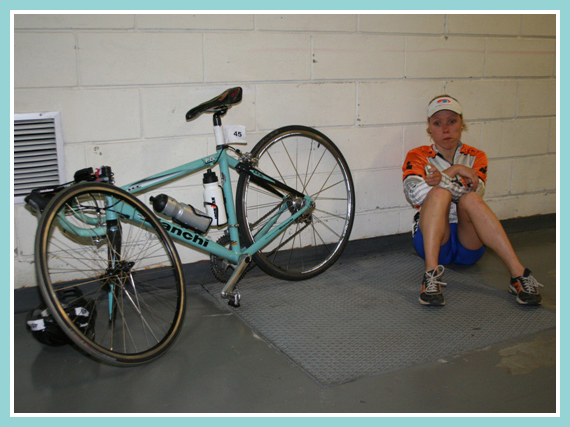 In European ranking I was the first one to drop out from Beijing Olympics.
At the end of 2002 I got injured and the viscous circle of different injuries lasted for about 5 years.
Sixth place in U23 Europeans (still only 20 years old). Started to study nutrition at University of Helsinki.
I graduated from the Mäkelänrinne Sports Highschool.
Triathlon was in the Olympics for the first time in Sydney Games (swim 1,5 km - bike 40 km - run 10 km). I will be an olympic athlete!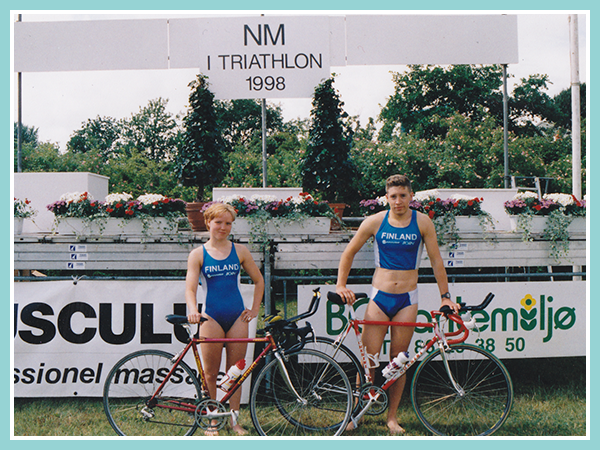 I won the Nordic Championships in U19. Paul Sjöholm started to coach me.
My first triathlon race. It was a big surprise to win it.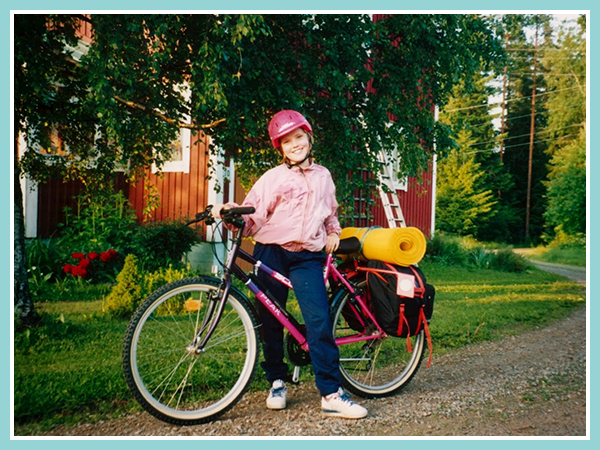 I did the longest discipline of triathlon, 180 km of biking, on my little pink mountain bike. The passion ignited into my heart.
International Triathlon Union (ITU) was founded.
First ironman distance race, swim 3,8 km - bike 180 km - run 42 km.
First modern triathlon. Misson Bay, San Diego.
In France there was held sport races combining three different sports. These races were named as "Les trois sports", "La Course des Débrouillards" and/or "La course des Touche à Tout".